Toyota Land Cruiser Prado is a model that allows you to sprightly drive a bad road more actively, while keeping the high driving performance of Land Cruiser.
Land Cruiser the origin of the name of Prado means "plain". As is also evident from the word "plain", Prado was given the ability to run in the wilderness.
In order to realize stable driving in any environment, we have a direct 4 2.8 L diesel engine. The output is 177 horsepower, the torque is 45.9 km, very high power.
There is a center cluster module switch that can control these from the inside of a car, such as multi-terrain selection, active traction control, crawl control, and suspensions given for stable running on rough roads.
The interior space uses genuine leather full of luxury, and it uses woodgraining as a handle center console, instrument panel and door panel ornaments as an accent, and it is inside the car full of luxurious feeling.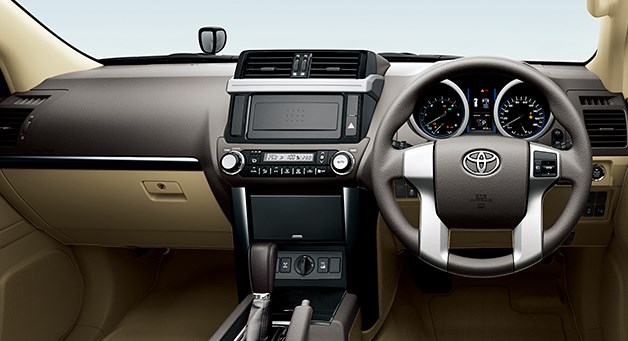 There are 9 types of color variations for the entire car model, and the interior is black and two types of fluxen.
The place where Land Cruiser Prado is superior is the height of driving performance which does not have a rough road and the inside of a wide car.
It is also excellent in fuel economy performance, and in diesel engines, it is at 11.8 km / L, which is a good number for high grade SUV.

Auto auction in Japan | SUN TRADE