Toyota Land Cruiser is a SUV that plays a part in the Toyota brand. Popular colors are pearl white, black.
Toyota Land Cruiser is a vehicle that has received extremely high reputation as SUV of high profile in the world from the sale in 1951.
Its history has been over 60 years, and in the lineage there are many types, starting from 20 series up to the current model 200 series.
Land Cruiser of the current model has kept up the luxury in the car remarkably, while keeping the high level of running performance that has been handed down generously.
When looking at the driver's seat, using the luxury of genuine leather and wood with luxurious feeling, the console is located in a user-friendly position, so it's designed to combine drive and comfort.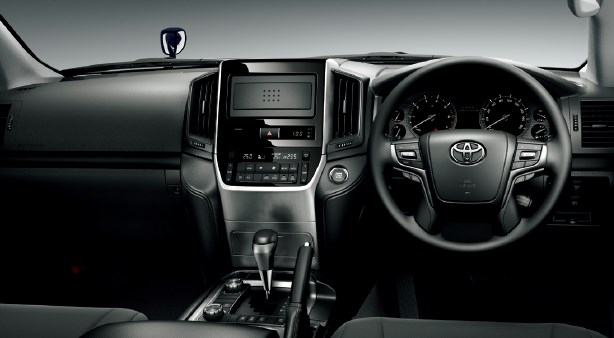 The interior space is very wide and it gives the person riding a wide space that you can relax even if you are on a ride, since the clearance of the feet and the head clearance are very good.
Seven types of color variations for the whole model and interior can be selected from three types.
The audience who are paying attention to this car model is an outdoor tier who is considering running and comfortable space.
Toyota Land Cruiser's superiority lies in the high level of driving performance that can cover any kind of rough road, and the seat with plenty of space.
The room space is one of the top brands of Toyota truly giving the rider a sense of security and relaxation.

Auto auction in Japan | SUN TRADE