TOYOTA LANDCRUISER CYGNUS, a fearless and dynamic form, is an SUV with high running performance and comfortable interior space.
The origin of the name of TOYOTA LANDCRUISER CYGNUS is "Swan". The fearless form and dynamic style that makes the image of the swan satisfy the owner at a high level.
From the 4.7L V8 engine adopted as a drive train, it accelerates a large car body smoothly with overwhelming torque from the low speed range.
High driving performance inherits the Land Cruiser series firmly.
The installed system provides stable running with no active routes, active height control suspensions, Skyhook TEMS, center differential full time 4WD, active traction control.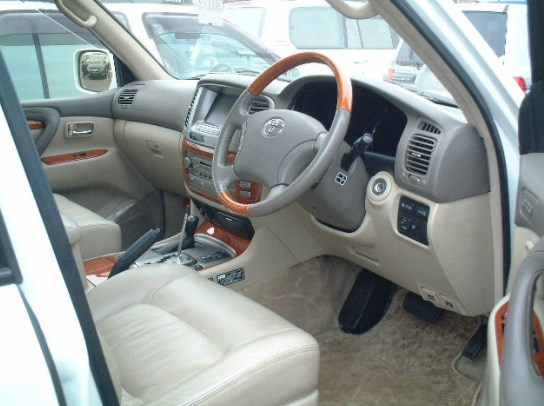 The interior space directs luxury by incorporating ivory color genuine leather and woodgrain tones into accent. There are only 3 types of color variations for the entire model and only 1 type for the interior.
The place where Toyota Land Cruiser Cygnus is superior is a luxurious room full of high driving performance. It is in the high level of luxury and body rigidity that can satisfy the rider in a high dimension and can be relieved.

Auto auction in Japan | SUN TRADE