TOYOTA HIACE is a four-door four-row seat 10-seater minivan that is on sale from June 2016. There is 160 horsepower output from the 2,700 cc engine, and stress can not be felt even with 10 people riding.
There are 8 kinds of color variations of the whole model in the current model. Black mica is applied only for long body.
A user who is paying attention to this car model is also used as welfare-related transfer as a base model for business such as transfer.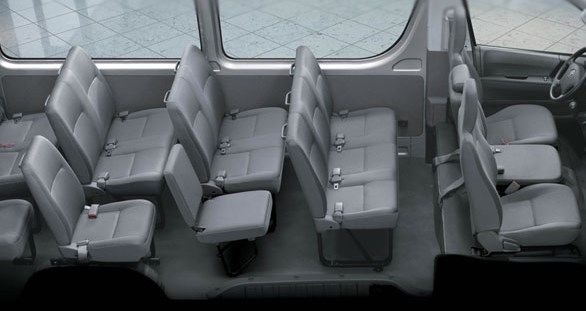 Toyota Hiace's excellent points can be said to be high in the size and flexibility of the car body. Since it can be used for work from private cars to jobs, it can cover a variety of scenes with only one unit.
The popular users of this car are various groups including a group group that wishes to enjoy a lot of people, a family group of a large family, and work related.

Auto auction in Japan | SUN TRADE