Toyota Ractis is a 4-door hatch pack popular as a compact car with good fuel economy, easy ride, acceleration performance.
The popular colors of Ractis are Silver, White Pearl, Black.
Toyota Ractis is a four-door hatchback that began selling in October 2005. With six concepts, we packed response, style, indoor space, fuel economy and driving performance into a compact body.
Especially in fuel economy performance we realize low fuel consumption of JC 08 mode 16.6 ~ 20.0 km / L.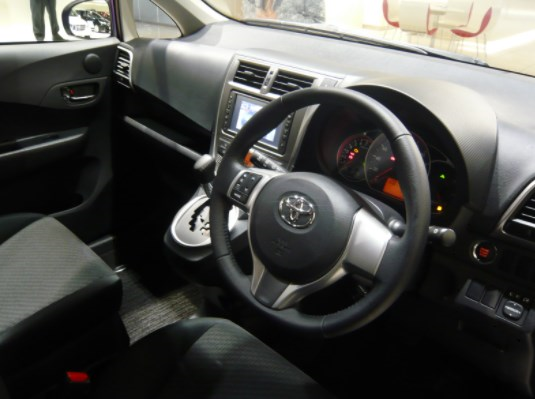 The fearless form upgrades the rider and transmits the engine with good acceleration performance to the road with FF / 4WD. Because the interior space has no center console, it is spacious and gives a person riding comfort. There is head clearance so you can feel relaxation in the back seat.
Since the minimum turning radius is 4.9 meters as good handling, small turning can be done easily even in narrow alleys etc.
Since the rear seats are foldable, there is convenience to forget that it is a compact hatchback with a high degree of freedom for loading of luggage.
There are 8 kinds of color variations for the whole model. There is super white Ⅱ as a wheelchair special specification color.
Toyota Ractis' superiority is not only the style but also the good maneuverability, the good fuel economy, the high degree of completeness of the interior space, etc. Although it is a compact yet complete degree, it is good to buy It can be said that it seems a car.

Auto auction in Japan | SUN TRADE