Nissan caravan is a commercial van designed based on the use in business.
Popular colors are silver and white.
Nissan caravan is a commercial van of Nissan, which has been on sale since September 1986. It is excellent in the loading capacity of loads and it is 130 mm higher than ordinary vans for loading and unloading of baggage, so loading and unloading can be smoothly done.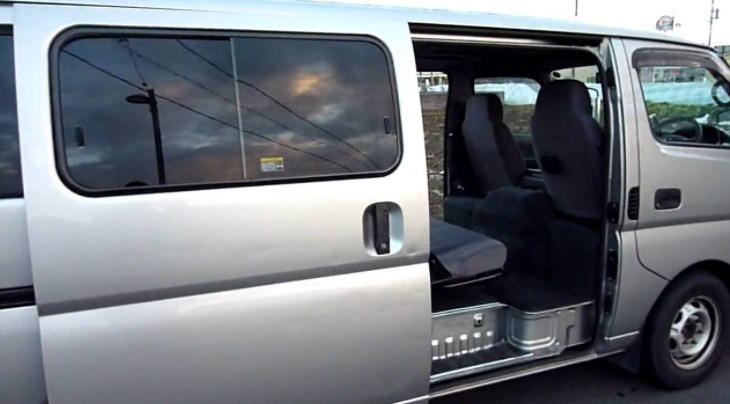 Since the opening width is 1360 mm and the opening height is 1275 mm, loading of luggage is very clear. The depth of the floor has a maximum length of 2690 mm and the length of the cargo room is 2800 mm at the maximum, and it has enough specs as a commercial van.
The cargo room has two floor shapes, and there are flat floor types that can be flat and low floor type, and can be arranged according to the business application.
Since opening and closing doors adopt double-sided sliding doors, we reduce the risk of contact with pedestrians and bicycles when loading and unloading loads on public roads.
Besides the large cargo space and the high running performance besides a wide cargo room, this car model is excellent for use as a base car of a camper, it can be said to be a vehicle that can be used for business use and enjoyment.
A popular user base of this car is an outdoor tier who is considering use as a base model of a business operator who thinks business and a camper.
The secret popular to the audience is a vehicle that is easy to walk around because it has a turning radius of 4.9 meters.
If you would like to buy at AUTO AUCTION, please contact us.

Auto auction in Japan | SUN TRADE