As an urban SUV, Nissan Juke can drive anything offroad freely. Popular colors are black and white.
Nissan Juke is a compact SUV crossover that you can enjoy on town or off-road. It has sold in June 2010, and the compact body and distinctive form got a lot of people's attention.
The biggest feature of the juke is that it can be styled to your liking.
The number of color variations on current vehicles can change 11 kinds of bases and car body parts to other colors.
As an exterior part, you can customize it with door mirror and doorknob, dealer option with roof spoiler, headlamp finisher, front bumper, backdoor accents and much more.
The interior also adopts an urban design using curves, and besides the interior and the seat, the interior parts can also change the color.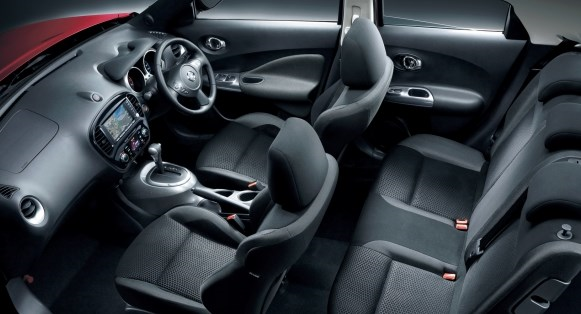 Because fine customization is possible, you can build your own style with originalness.
Besides the customization performance, the superior part of the juke is that it has an unexpectedly large indoor space with 1600 cc size crossover. The narrowness is not felt even with the riding of four people.
The user who likes this car is an outdoor layer thinking about use in sports and drive.
The secret that is popular with the audience is a compact body so it is easy to drive even on a narrow road.

Auto auction in Japan | SUN TRADE