Nissan AD has styling adaptable to any scene and is widely used in business scenes.
Nissan AD is a commercial van sold by Nissan since 1982. Since the vehicle type is a station wagon, the luggage space at the rear is wide, in addition to the size of 1410 mm wide and 860 mm high, it is possible to make the rear seat full flat, so loading and unloading of the load is also excellent You can do it smoothly.
Three types of engines are available, from 1300 cc to 1800 cc, and fuel economy performance of 16.8 km / L is good with 10 · 15 mode fuel consumption. As a line-up there are also CNG that can run with natural gas.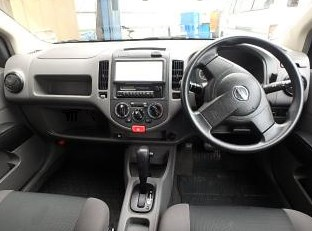 The number of color variations of the whole model is three types Popular coloring is white.
The place where this model is excellent is that it is possible to respond flexibly to the shape of the baggage because it is possible to accumulate a lot of loading capacity and good fuel efficiency and rear seat can be knocked down.
As a sales car not too conspicuous, quiet form can be said to be a recommended model for business use such as sales positions.

Auto auction in Japan | SUN TRADE