A wish for people who wants to go to various spots in outdoor sports will come true!
That is Nissan X – trail.
Popular colors are white, pearl white, black.
Nissan X-TRAIL is Nissan's crossover SUV which has sold since October 2000.
The body designed with the focus on the use of outdoor has high reputation for high running performance, body performance not even with bad roads and goods, high loading ability indispensable in outdoor scenes.
As the current model, ALL MODE 4 × 4-I is adopted to correspond to every scene. It instantaneously responds to the changing surface condition of the road instantaneously, enabling stable running. Besides, since it is equipped with yaw moment control, VDC, slip def, you can drive safely even on rough roads.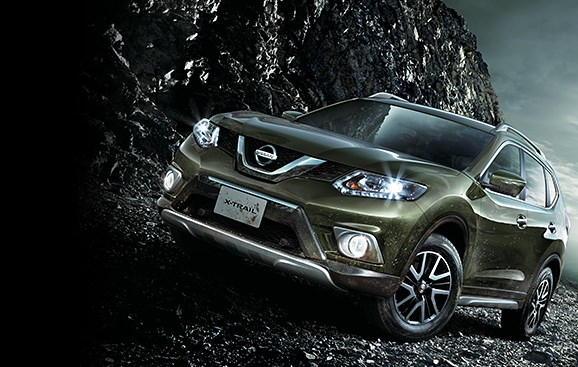 The fuel economy performance is JC 08 mode, 15.6 ~ 20.6 km / L which is very well used as a usual city ride enough.
The best part of this car model is that it is designed with maximum consideration to those who enjoy outdoor sports.
In addition to running performance and loading ability, we are also making luxury stuck, so we are not designed to make people get bored.
This car is popular in outdoor tiers who want to actively act.
The popular secret is in a sophisticated and cool design.

Auto auction in Japan | SUN TRADE